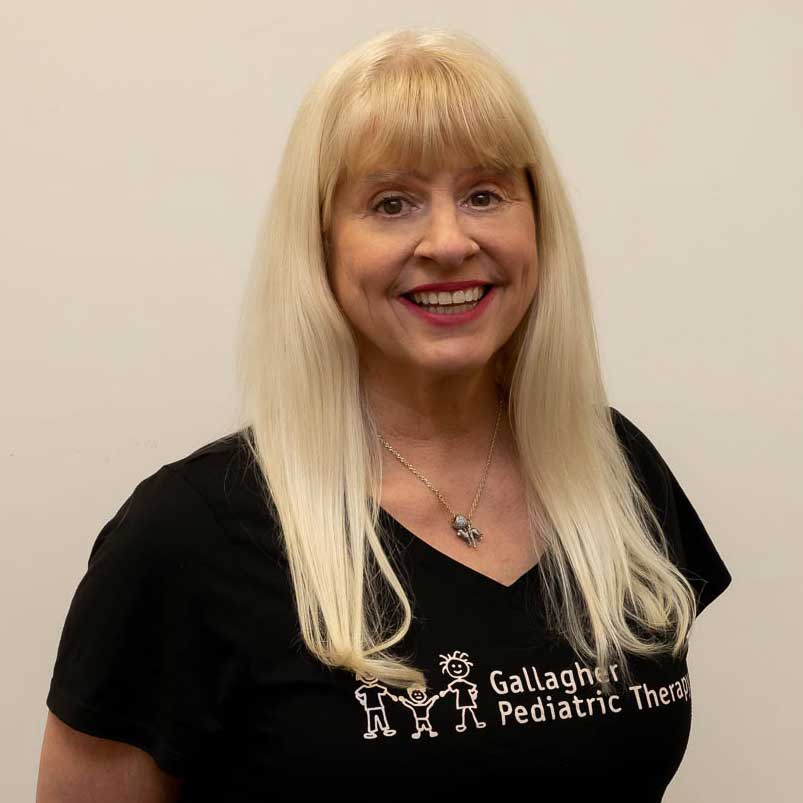 Mary Kay Gallagher, President
Bio:
Mary Kay earned a BS in Speech Pathology and Audiology from San Diego State University , and a MA in Occupational Therapy from the University of Southern California. Current certifications include training and certification in Neuro-Developmental Training (NDT), Sensory Integration and Praxis Tests (SIPT) and Advanced Practice Approved in Swallowing Assessment, Evaluation or Intervention (SWC) Mary Kay started her therapy career at Children's Hospital of Los Angeles for several years before founding Gallagher Pediatric Therapy. 
Mary Kay is active in the Occupational Therapy Association of California (OTAC) and has annually volunteered at OTAC's annual conference.  Additionally, in 2010 Mary Kay was awarded OTAC's Occupational Therapy Entrepreneur Award for founding, growing and successfully running Gallagher Pediatric Therapy for many years. 
Mary Kay, often referred to by those who know her as "MK," is very hands on in her management style of the business. She takes a personal interest in each and every team member of the practice helping them thrive in their careers as educationally based Occupational and Physical therapists.
Besides enjoying spending time with her husband and daughter, MK also enjoys swimming and playing with her pets, including one of the newest members of the therapy team, Mac the therapy dog in training.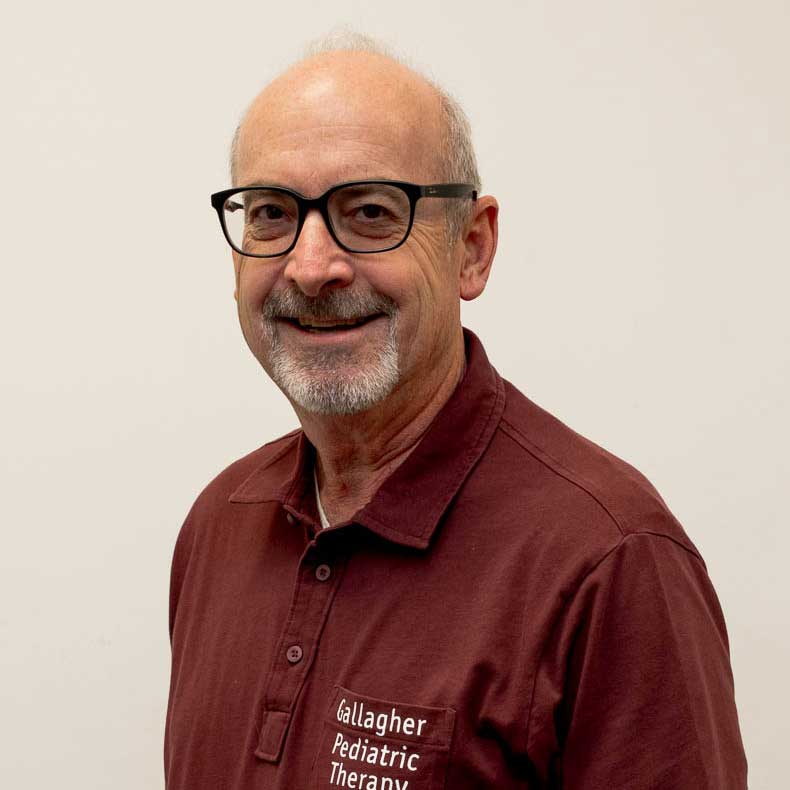 Gene S. Riddle, Chief Financial Officer
Bio:
Gene earned a BS in Business Administration (Accounting) from San Diego State University, earned a Master of Business Taxation from the University of Southern California , and earned a Juris Doctor from Western State College of Law.  Prior to working full-time at Gallagher Pediatric Therapy, Gene worked as a Certified Public Accountant (CPA) for 10 plus years in public and private accounting.
Gene oversees the financial side of the business with the excellent help of the Administrative Team of the company.
Besides enjoying spending time with his family, Gene also enjoys following USC Trojan football, bike riding and playing the piano.
Awards
Occupational Therapy Association of California ("OTAC")
2010 Occupational Therapy Entrepreneur Award
Presented to Mary Kay Gallagher, MA, OTR/L
"In Recognition of Her Outstanding Professional Entrepreneurship and Contributions to the Advancement of the Profession in Occupational Therapy."
October 16, 2010